One middleware dedicated to integrating voice communications across Investment Banking, Wealth and Private Banking ​ ​
The focus of the Communication Application Server (CAS) middleware is to collapse the integration complexity, cost and to time to market in ensuring regulated conversations work seamlessly with customers applications and workflows whilst simultaneously delivering a common set of meta data which can be used across compliance, analytics, operations and change management.
CAS achieves this by providing our customers with a single API layer (in REST, .NET, Java or JavaScript) for 3rd party call control that works across the major turret and digital workplace UC devices. CAS monitors all telephony platforms and voice recorders in real time providing a stream of data which can be delivered to a range of services from compliance to digital insights and analytics across the bank.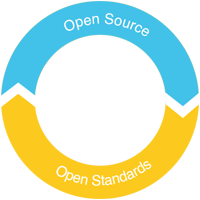 CAS is built our software using open-source open standards using the Extensible Messaging and Presence Protocol (XMPP) messaging platform called Ignite Real-Time. Ignite Realtime is an Open-Source community composed of end-users, developers and service providers around the world who are interested in applying innovative, open-standards-based Real Time Collaboration to their apps.
CAS software addresses the fundamental priority expressed in many banks' investor relations events, in that their seeking to deploy solutions that can be repeated and extended into multiple personas across wealth, private and investment banking.
REQUEST FOR FREE DEMO TODAY
Please complete this form, our expert advisor will be in touch with you.
How does our software make life better for our customers?
CAS the COMMUNICATION enabling Middleware