CAS

Conversational Intelligence.

Powered By

CAS Conversational Intelligence.
Our software provides real-time transcriptions of conversations, providing compliance communities with rapid and searchable information to understand what's been said and to whom.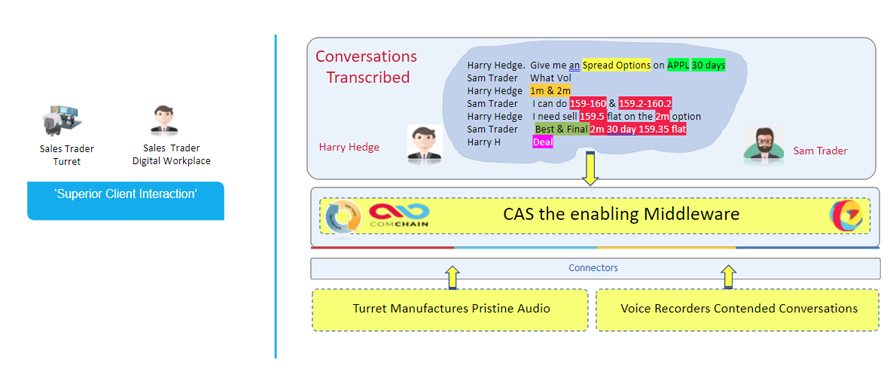 How does CAS Conversational Intelligence (CI) make Traders more effective?
​ The CAS CI helps compliance teams become far more effective and efficient in proactive surveillance, by flagging key words or undertake a bespoke search to find the context of what's being said.
CAS CI provides tangible evidence for management and regulatory bodies, that appropriate due diligence is being undertaken on the trading floor with voice conversations.
CAS CI product can re-used by other personas in the bank, for example CRM product owners can mine this new data source to generate next best actionable insights.